PureGut®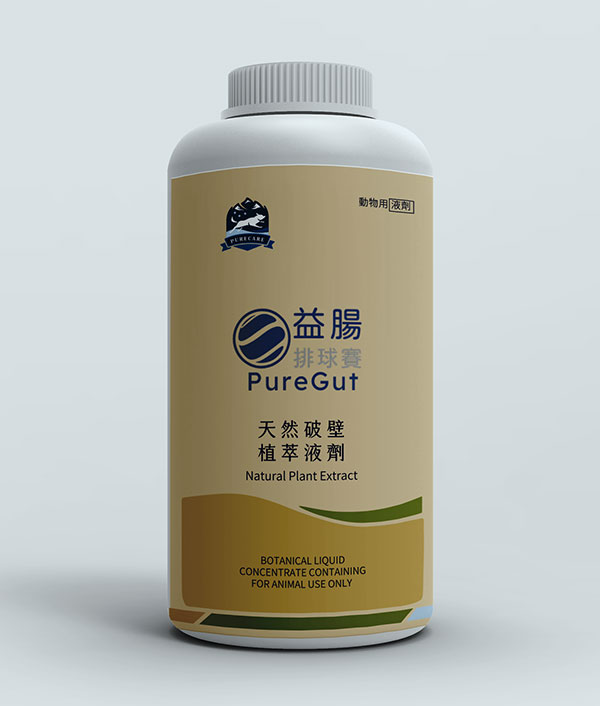 Content: Plant extract, fungal extract, Citric acid
5 efficacies
1.

Weaken coccidia pathogenicity

2.

Reduced side effects caused by medication

3.

Establish healthy gut flora, reduce bloody droppings and diarrhea

4.

Reduce coccidia oocyst discharge and chicken mortality

5.

Inhibit Clostridium, prevent necrotizing enterocolitis caused by coccidia and Clostridium
4 features
1.

First in the market, the only fungal anticoccidial feed additive

2.

Taiwan production and manufacturing

3.

patent protection (patent pending)

4.

Non-drugs
A brand new, innovative, and effective feed additive for animal health
PureGut® is plant and fungal extracts which formulated especially for promoting the health of poultry. The fungal extract has a variety of biologically active compounds, which can inhibit the growth of coccidia and improve the physiological performance of chickens. The plant extract is good for intestinal health.
Eliminating coccidia and improving the physiological performance and intestinal health of poultry. That's the key to successful poultry farming.
Material
fungi, plant
Source
fungi, plant
Bioactive compounds
chitosan
chitin
N-Acetyl Glucosamine
polysaccharides
Polyalkynes
Polyacetylene
Polyphenols
Function
Anticoccidial, antiprotozoal, antibacterial, antifungal, reduce diarrhea, maintain beneficial intestinal flora, reduce intestinal stress, and improve immunity
category
Feed additive
use
0.5-1L / ton water
PureGut® is a brand new product developed exclusively by PureCare. The product has been used and verified at the chicken farming site, will not cause plugging of the drinking water tube, the number of coccidia is significantly reduced, and the performance of the chicken is improved.
PureGut® is the key to success poultry farming in the future.