Technology
PleuroCare®
1.

Purecare innovation

2.

NCTU co-innovation

3.

NCKU co-innovation

4.

Patented manufacturing process

5.

Patented fungal fiber culturing

6.

Patented TLC analysis
PleuroCell®
1.

Purecare innovation

2.

NCTU co-innovation

3.

NCKU co-innovation

4.

Patented manufacturing process

5.

Patented fungal fiber culturing
Product quality & safety
The quality and consistency of the products is one of the most important issues we concern. Our priority objective is to guarantee that our customers receive the products with fully confidence.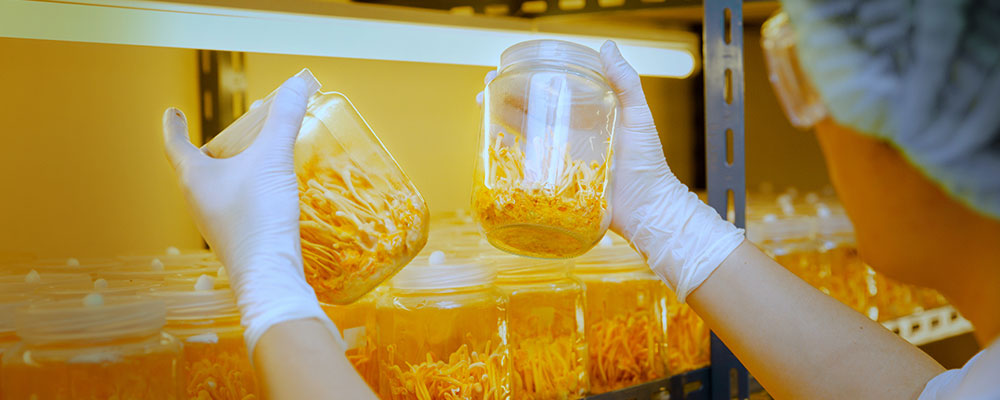 State-of-the-art manufacturing
In order to ensure that the raw materials are free of contamination from production to packaging, we conduct checking, testing and analysis in our in-house laboratory. The state-of-the-art production system including the fermentation and extraction system will be performing in clean and dust-free environment. In addition, the low-dust environment guarantees the safety of our colleagues.
High performance and low carbon foot print technology
The raw materials are taken locally and manufactured by energy-saving and low carbon foot print process. The high quality and quantity production is achieved by our own developed fungal culturing and fermenting technologies, and by our strict quality control protocol as well. In the mean time, PureCare Innnovation Co., Ltd. is actively cooperating with different universities to establish patent manufacturing process and innovative project research.